About Barbara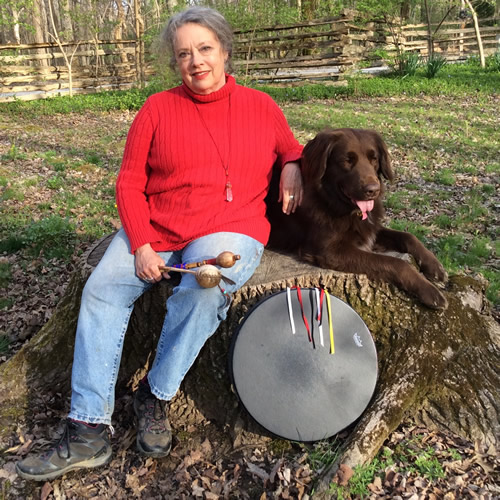 Shamanic practitioner, teacher and healer, Barbara Bloecher studies and shares many sacred shamanic spiritual teachings, ceremonies and healing practices.
A member of the Foundation for Shamanic Studies, a founding member of the Society for Shamanic Practitioners, and a leader with an international business, Barbara has trained extensively with Sandra Ingerman, author of several books including Soul Retrieval and Medicine for the Earth. Barbara has participated in a five-year shamanic weather practicum with Nan Moss and the late David Corbin, authors of Weather Shamanism, Harmonizing our Connection with the Elements.
Barbara's studies and training also include advanced Shamanic techniques with the Foundation for Shamanic Studies and others, indigenous Shamans from Peruvian, Mayan and Guatemalan traditions, as well as with the compassionate spirits.
She teaches the shamanic practices of Shamanic Healing, Medicine for the Earth, Weather Shamanism, Spirits of Nature, Soul Retrieval and Energy Clearing, Divination, among many other offerings. Barbara also currently teaches/facilitates a weekly universal law and meditation class.
She is a Reiki Master, clairvoyant, clairsentient, clairaudient and teacher of metaphysics. Barbara actively pursues her daily shamanic practice in partnership with the compassionate spirits, doing healing work and working with nature and weather.
In addition, she has many years of experience leading workshops, circles and retreats.
Barbara is available for Shamanic workshops, presentations, Shamanic healings and divination.